Why are we there?
Conflict
Endemic/epidemic disease
Health care exclusion
Mali: Latest MSF Updates
Our Work
This is an excerpt from MSF's 2014 International Activity Report:
Access to basic health care was severely restricted in parts of northern Mali in 2014, as the security situation deteriorated. Jihadist attacks continued against military targets and peace talks did not lead to an agreement.
Northern Mali
Civilians were unable to seek medical assistance in areas controlled by certain factions or where there were violent clashes between armed groups. Meanwhile, there is still a shortage of health workers and the authorities lack the means to respond to health crises such as epidemics. Doctors Without Borders/Médecins Sans Frontières (MSF) programs aimed to fill critical gaps between needs and available medical services.
The MSF program supporting several health centers in Gao region carried out more than 47,750 consultations in 2014. Some areas near the town of Ansongo, south of Gao, were difficult to access. A team continued to provide free health care and medicine to patients in Ansongo reference hospital, where there are currently insufficient government health staff to cover the needs of the population. MSF also supported the health ministry during a measles outbreak at the beginning of the year, and transferred 124 patients to Gao Hospital for treatment.
MSF collaborated with other organizations to ensure screening for child malnutrition and seasonal malaria chemoprevention (SMC) in Gao region. More than 40,000 children between the ages of three months and five years received antimalarials to guard against the disease through its seasonal four-month peak. Teams managed to reach a scattered population in a very insecure environment.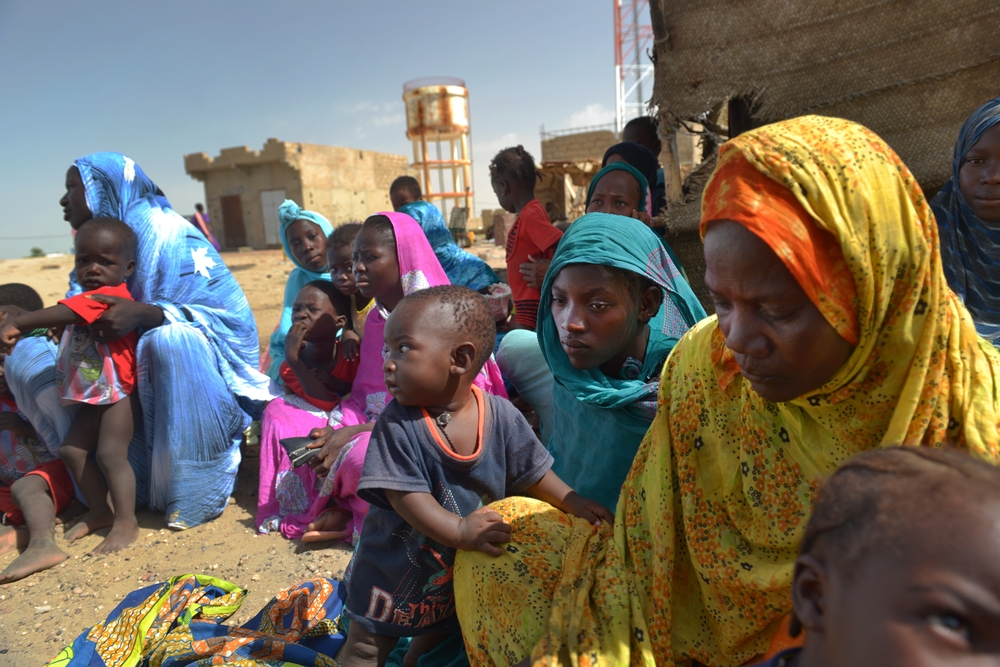 MSF supported the 65-bed Timbuktu Regional Hospital, focusing on medical and surgical emergencies. There were on average 700 inpatient admissions and 150 assisted deliveries every month. Teams also provided consultations for patients with chronic illnesses at the Centre de Santé de Référence (CSREF), to treat diseases such as diabetes or hypertension and combat complications.
In the Timbuktu region, over 40 percent of people live more than 9 miles from the nearest health center. Mobile teams continued to support staff in five peripheral health centers offering basic care, vaccinations, and malnutrition screening, but insecurity severely hampered supervision of these facilities in 2014 and danger on the roads hindered patient travel to Timbuktu for referrals and hospitalization.
Southern Mali
In the relatively peaceful south of the country, MSF focused on children's health, primarily treating malaria (37,400 children were treated)—the main cause of child mortality—and severe acute malnutrition in Koutiala, Sikasso region. MSF supports the pediatric unit within Koutiala health center, and basic health care in five district health areas. MSF doubled the number of beds to 400 in the pediatric unit during the seasonal malaria peak. MSF has been running an SMC program in this area for three years, and in 2014 treated 183,970 children. Teams also trained local paramedics and medical students. A pilot preventive pediatric care project, including vaccinations and bed net distribution, continued in the Konséguéla health area.
Video
Ebola Response
Following confirmed cases of Ebola in October, two emergency teams were dispatched to Kayes and Bamako to set up and run Ebola management centers (EMCs). MSF reinforced the health ministry's capacity to detect and respond to alerts, trained rapid response teams, participated in the elaboration of country protocols, and treated patients in the EMCs to prevent further infections. In addition, MSF set up an early warning system on December 1 for suspected cases in Sikasso. A team provided comprehensive Ebola training to 95 health workers in Sélingué and Yanfolila.
At the end of 2014, MSF had 883 staff in Mali. MSF first worked in the country in 1992.
Related News & Publications